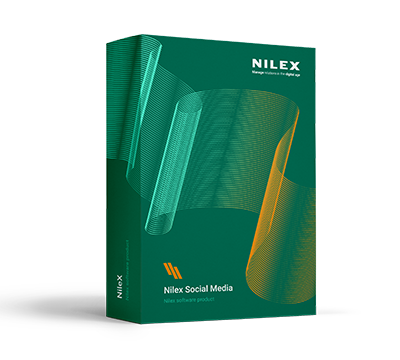 Nilex Social Media® is specially developed platform for managing content from social media.
It can be used for creating, generating and sharing content, building connection with customers, mapping users and social media data control. This toolkit includes special rule management engine for intelligent fetching of desired information. Purpose of Nilex Social Media is to be an instrument for finding relevant information from social networks in order to increase business success.
Main advantage of using this product refers to integration social monitoring manager with case handling management which directly allows wider use of this solution.
 
Product is intended for:
Companies existing in social networks world
Organizations which want to follow processes in digital world
Those who want to control and do monitoring according to data collected from social media
Nilex Social Media in numbers:
Inventories: 500
Supported features: 22
Advantages of using:
Real time monitoring
Collecting information from different sources
Quick control