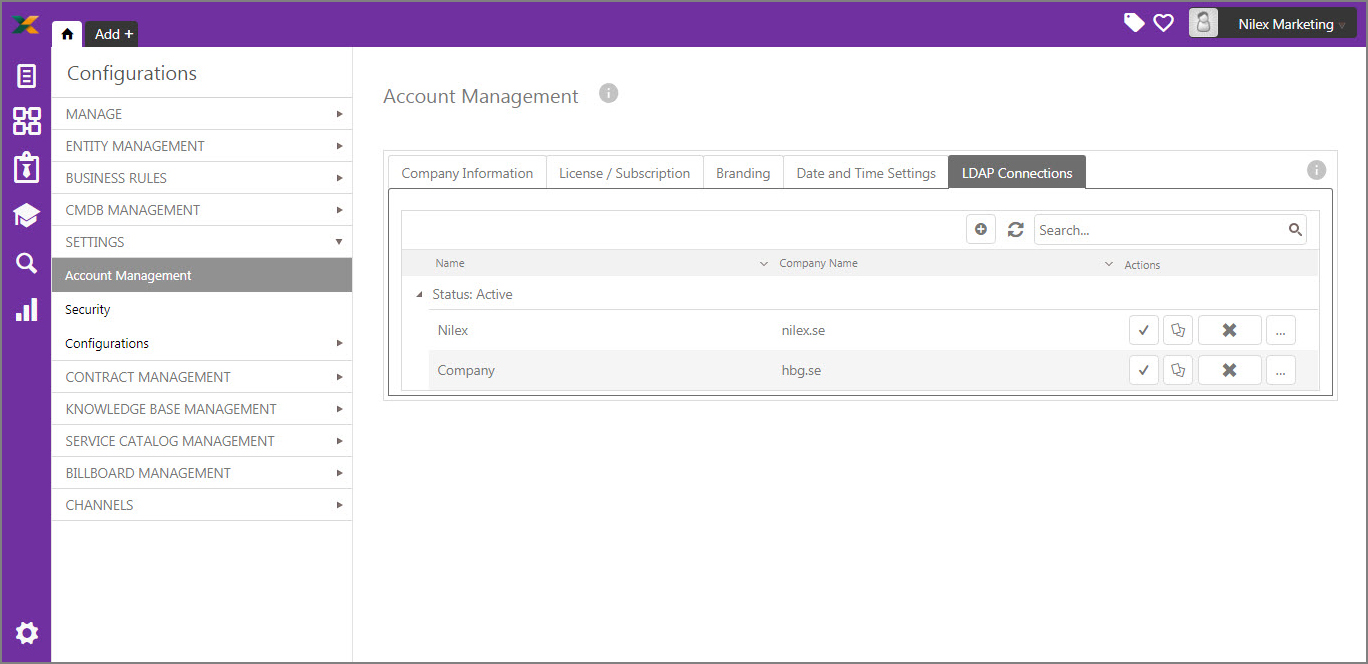 Establish connection
Within NSP, you can define many connections on one or more different active directories. Inside every settings, you can define authentication credentials as additional special settings for deactivation user accounts in accordance with some rules from Active directory. Using this function, you can create connections with LDAP or LDAPS (SSL) protocols.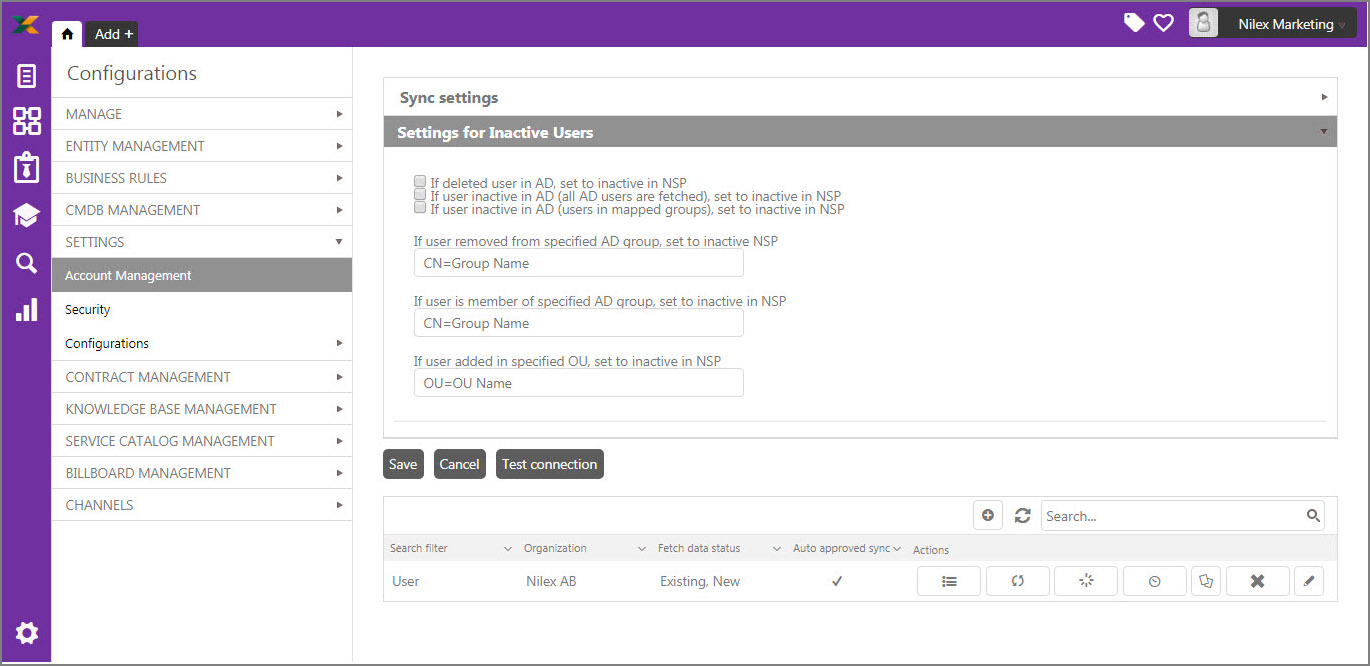 Defining synchronization jobs
Real power of Nilex active directory synchronization is reflected in possibility to within one connection, define many jobs needed to be executed. Every each defined job is independent, consist of its settings like filtering and mapping fields over objects in NSP. If you need to schledule synchronization, with special schleduling component, this function is also available within NSP.
Implemented options:
—
Synchronization of users
—
Synchronization of organisaton units