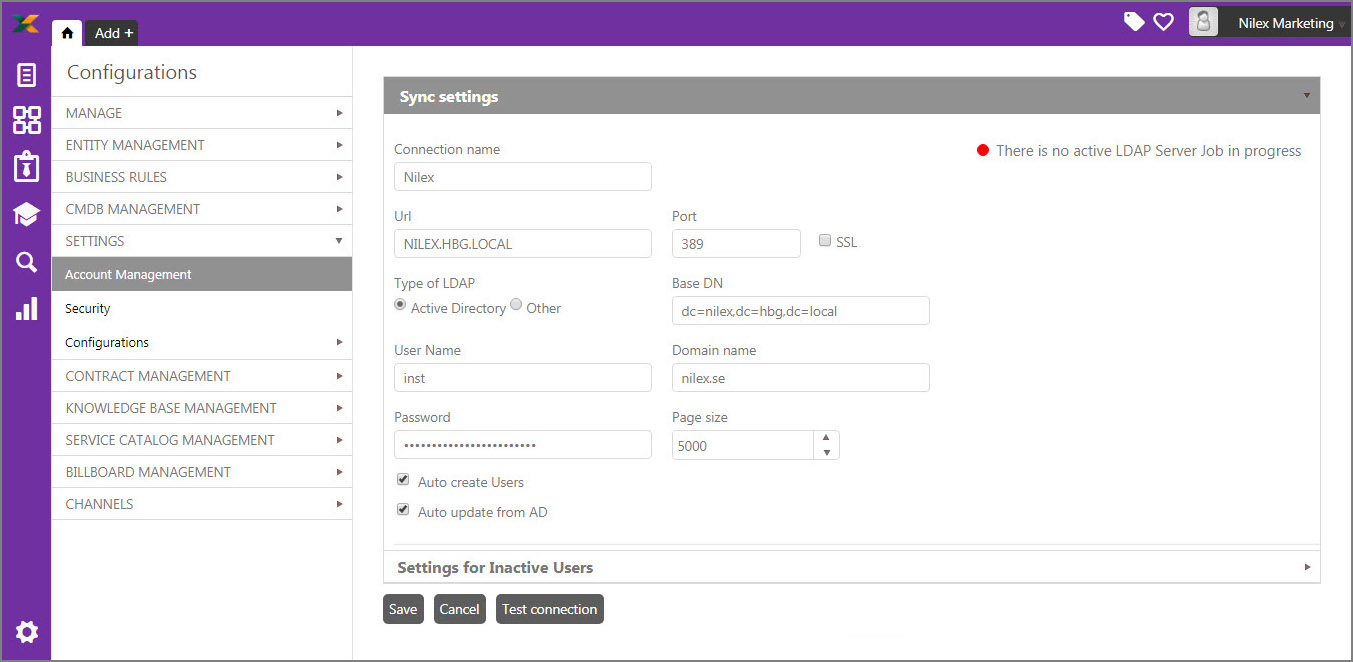 Active directory
Provide safe access to the system with rich user account management. With active directory integration help, log in easy and safe to Nilex Service Platform System with automatically downloaded data from log in on active directory. You will no longer need for many user names or passwords. In case of automatic integration, you can schedule time that you want.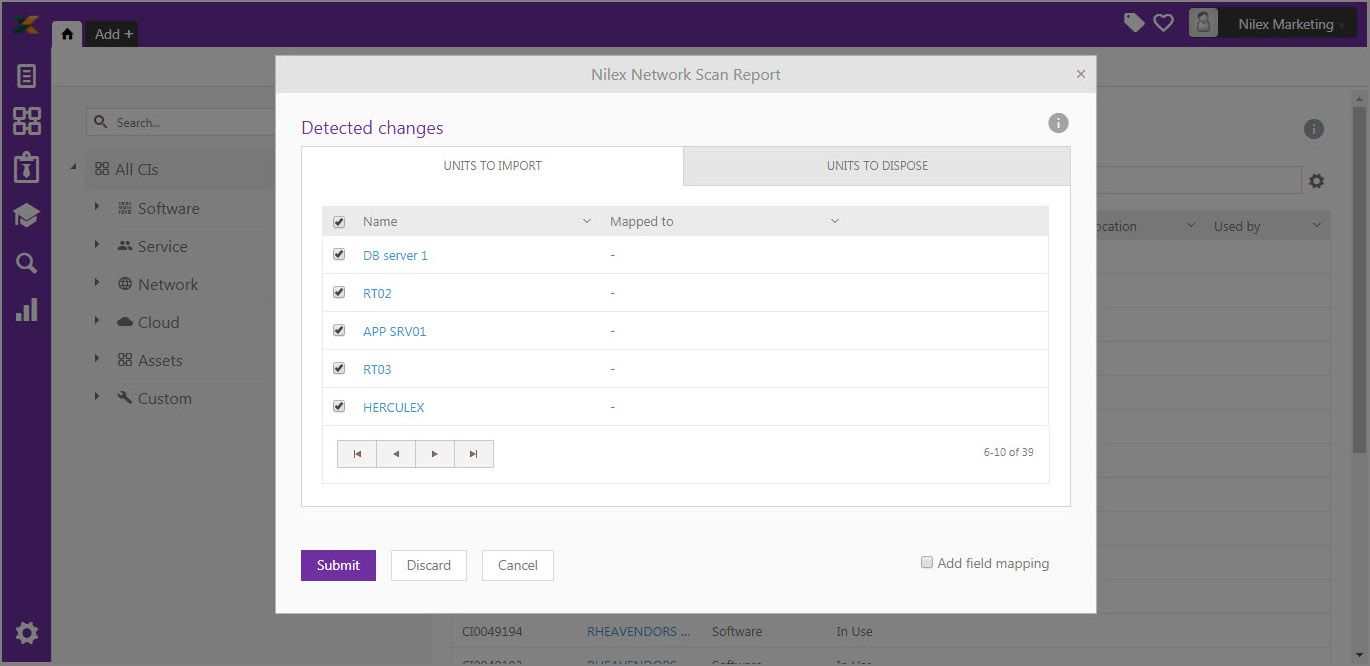 Discovering your assets
It can be hard and time-consuming to keep information about the IT-equipment in a network up to date. To facilitate an easier maintenance, Nilex has developed Inventory manager that can collect complete information regarding hardware (like CPU, HDD, memory, CD-unit), the configuration setup (like BIOS, IP-address, OS, printer drivers, users logged on) and software (installed programs, installed service packages and other updates, exe-files and application usage). In addition, Nilex Asset Management system provides detailed view of other information about the equipment, such as users, year of purchase, in what room it is located etc.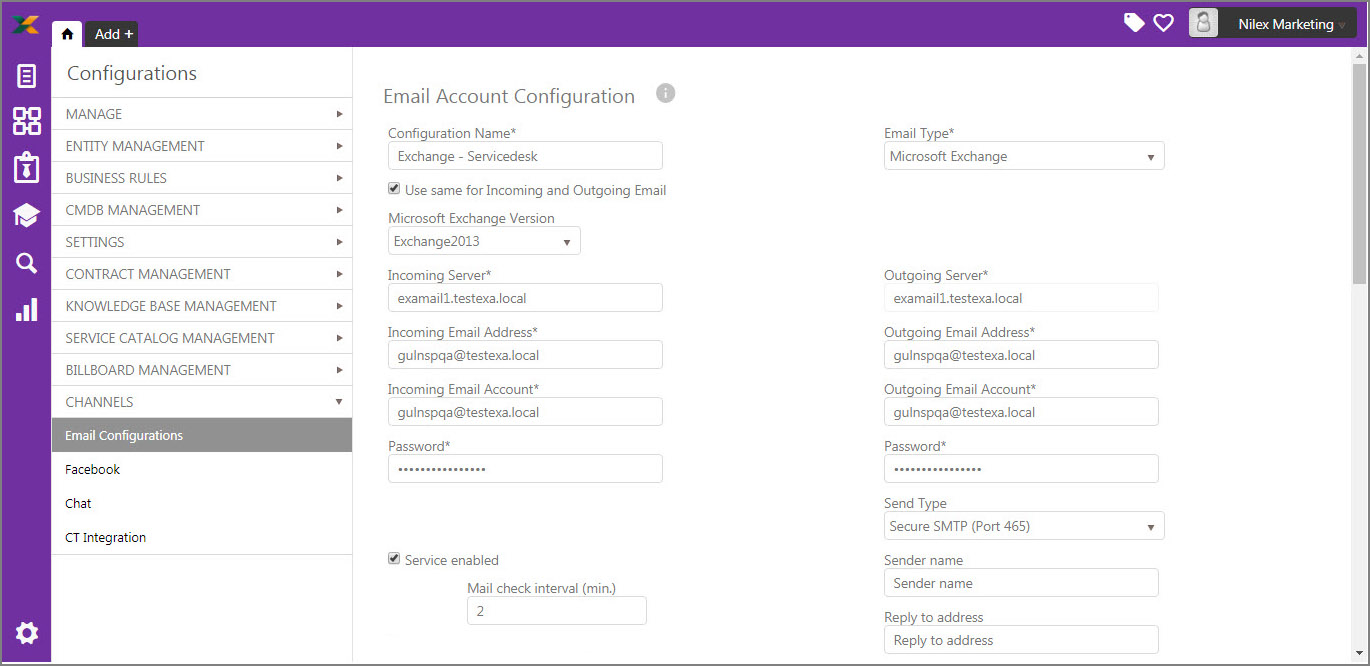 Update tickets from your inbox
Create your email connectors into NSP and automatically convert your inbox into tickets. Email connector enables you to control outgoing emails defined with specific restrictions and formed groups. Email connectors in NSP are available for Microsoft exchange server, pop3, IMAP and SMTP.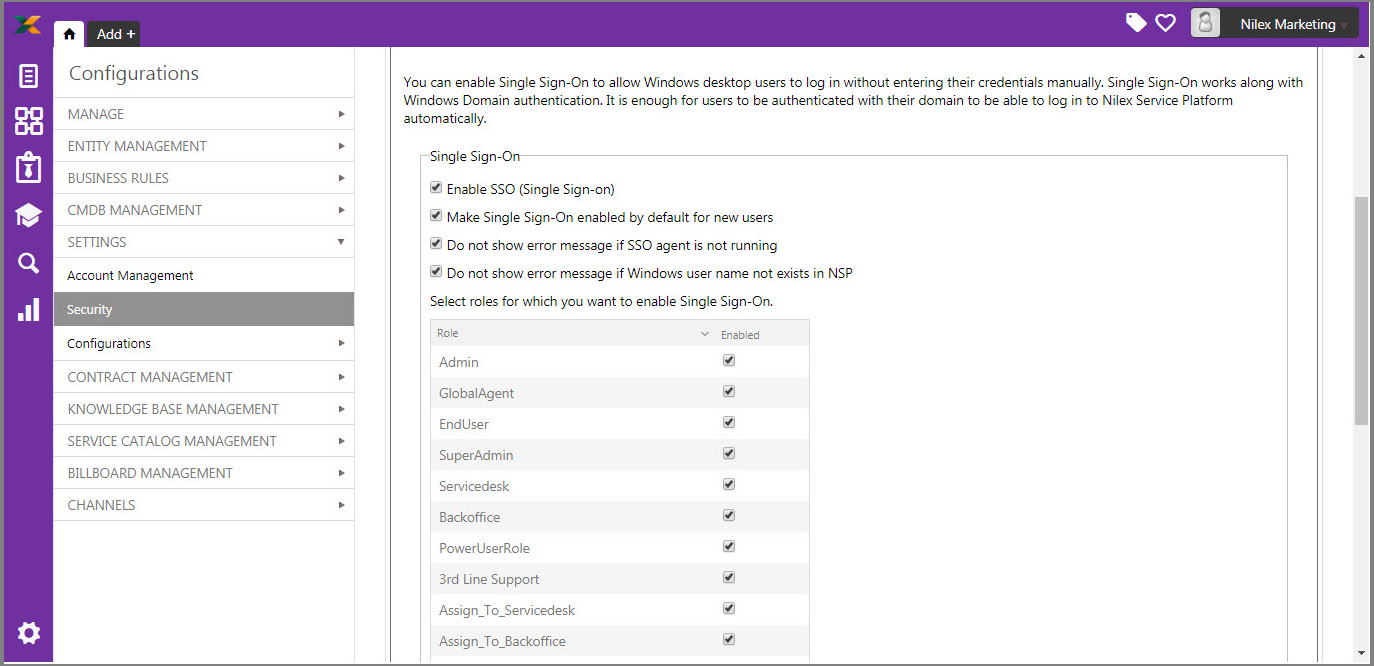 Single Sign On
Save your time and never forget your login details - access automatically to your NSP account using Windows credentials.
This function is automatically integrated with Active directory server in your organization and while logging in to your computer, you are going to be automatically logged in to your profile in NSP.
Implemented options:
—
Live/manual/automatic sync with AD
—
AD inactive user settings
—
Integration with Telavox
—
Integration with Facebook
—
Integration with Twitter
—
Integration with Panasonic
—
Integration with Skype for business
—
Integration with incoming emails
—
Control of outgoing emails
—
Discover hardware and components