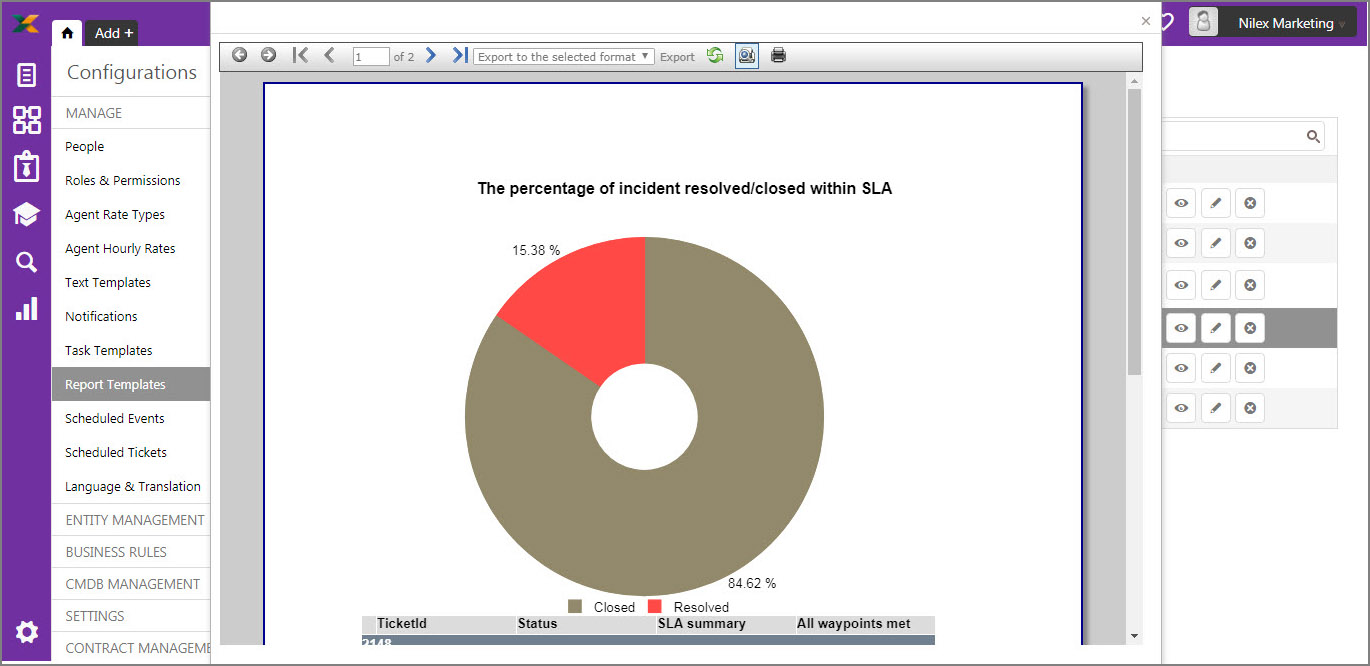 Manage IT like a business
Nilex SLA Module is built for support-businesses that want to guarantee the best service quality or have specific commitments on how service is provided to clients. Nilex SLA Module enables setting up and working according to detailed service agreements where certain services describe what kind of commitments are included. All information is presented in a simple way so that it can support the helpdesk personnel in their everyday work.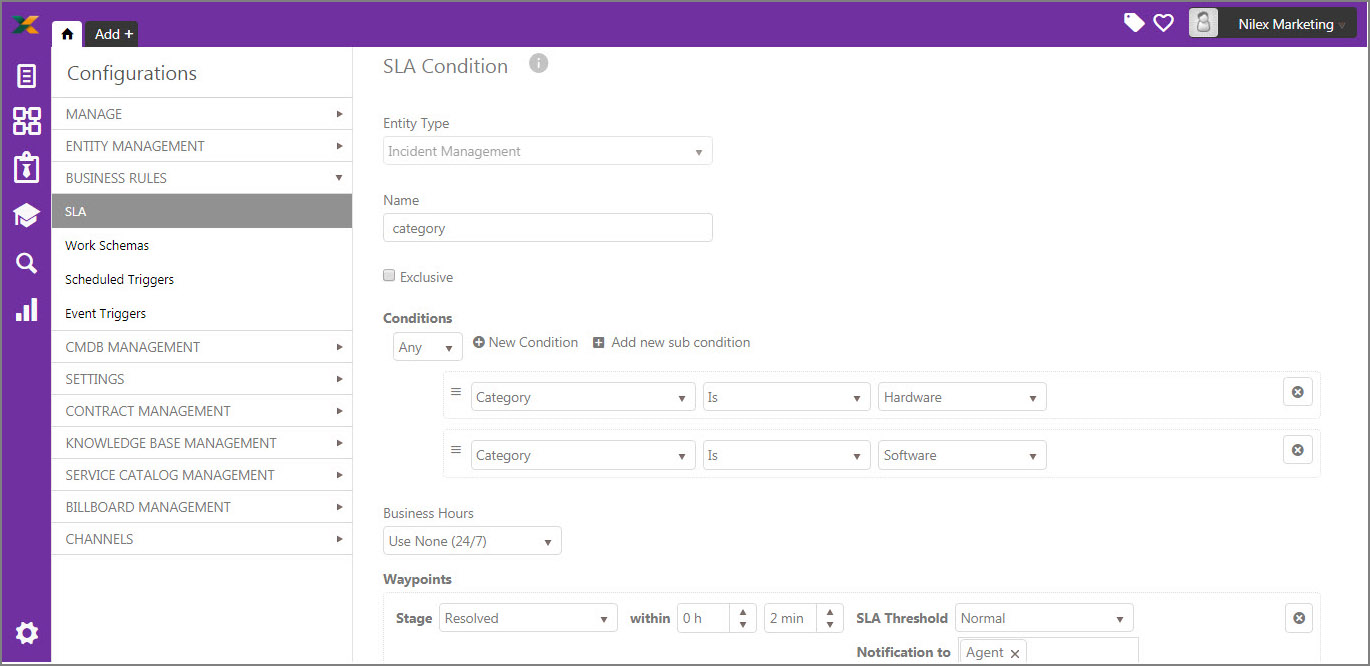 Custom SLA for the important incidentS
Nilex SLA tool is very flexible and gives you the ability to create SLA tailored for your various customer demands. You can create multiple SLA policies and apply them to specific customers, groups, products or even ticket sources. This way you make sure that important service levels are not breached. In addition, if they are about to, rest assured that the right people will be notified about it in time before it happens.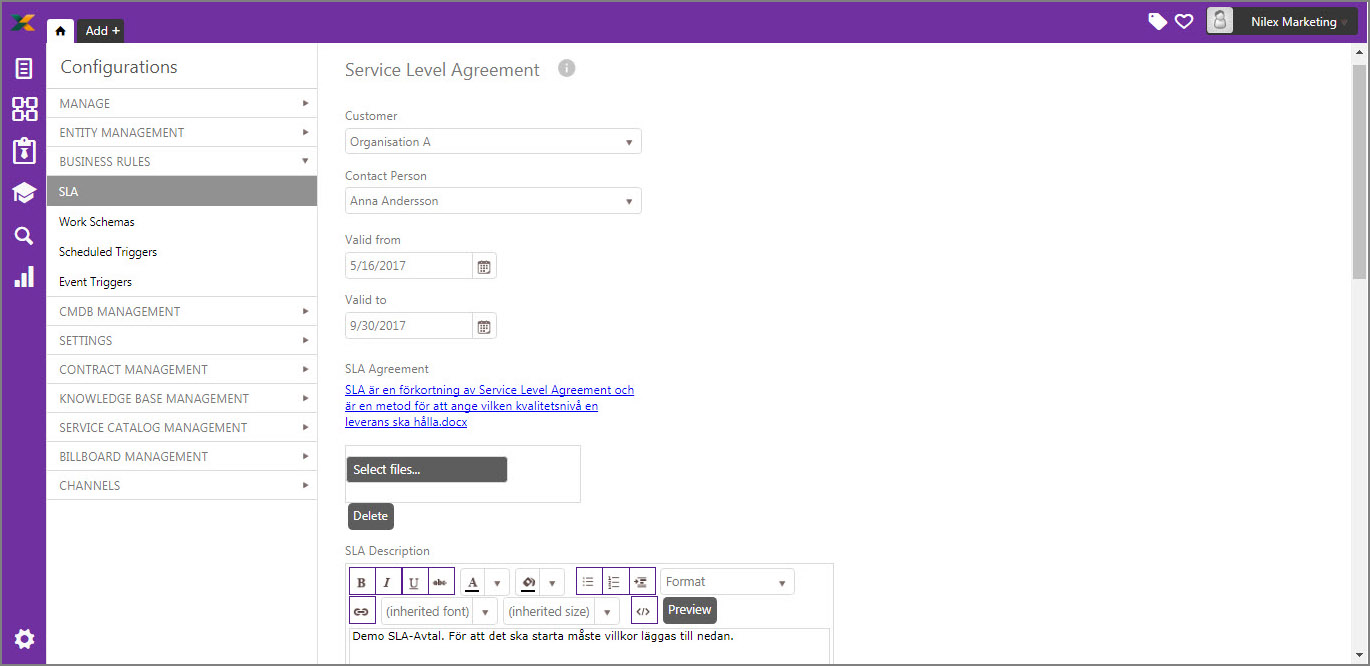 Follow your service agreements
Deliver your service on right levels and help organization to fulfill and measure the various targets, agreements and demands that have been set up by your customers or internal stakeholders. With Nilex SLA, IT staff can more accurately and cost effectively provision identified levels of service to the business. Your customers expect transparency, so show them what to expect, with Service Level Targets.