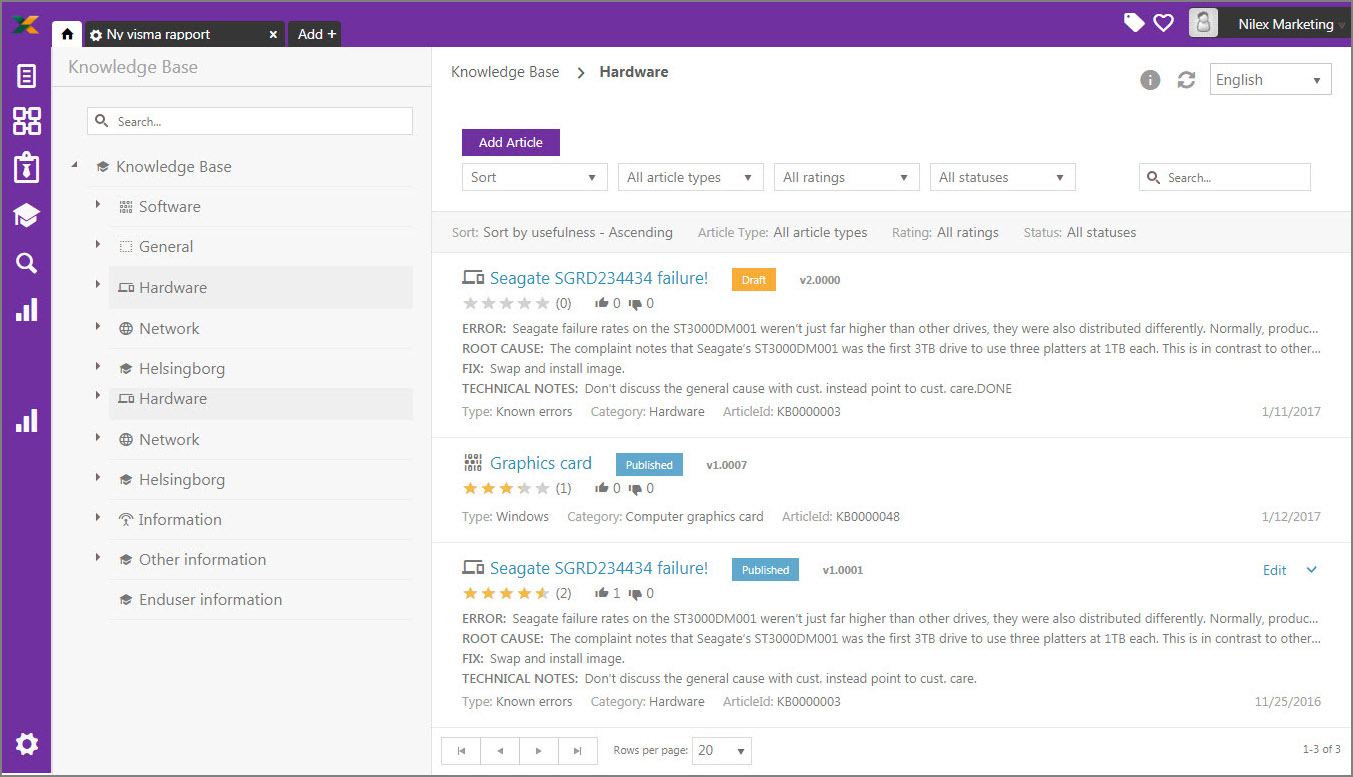 Find an answer to all your questions
With Nilex Knowledge Base system, it is easy to find the right answer. As an agent, it lets you search through the solutions of previous calls, known errors and already used processes.
As an end-user or customer, standard solutions to common questions and issues are available for problem solving, what will increase customer satisfaction and save time processing calls and queries.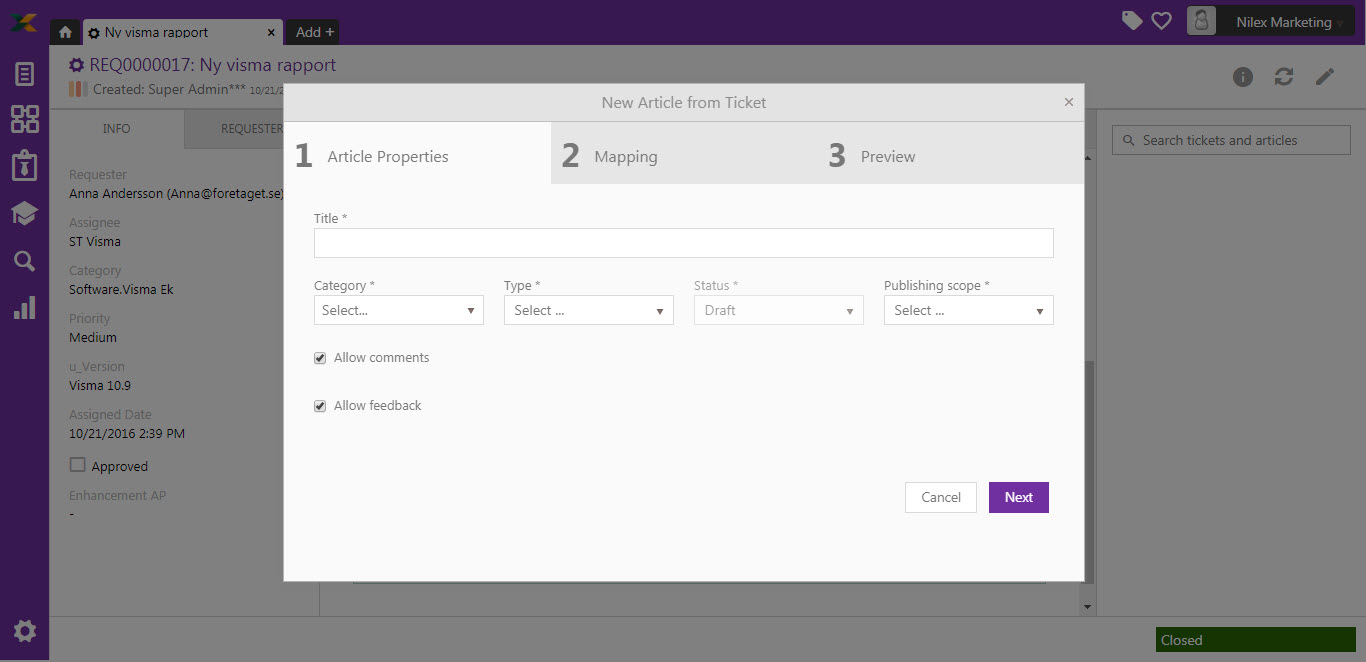 Reuse knowledge
The knowledge base is built up by frequently updating, where selected cases and their solvents descriptions are stored for knowledge sharing within the organization.
Help desk personnel use the database to search for solutions to the tasks they are faced to solve. A well-developed knowledge base means that cases are resolved in less time.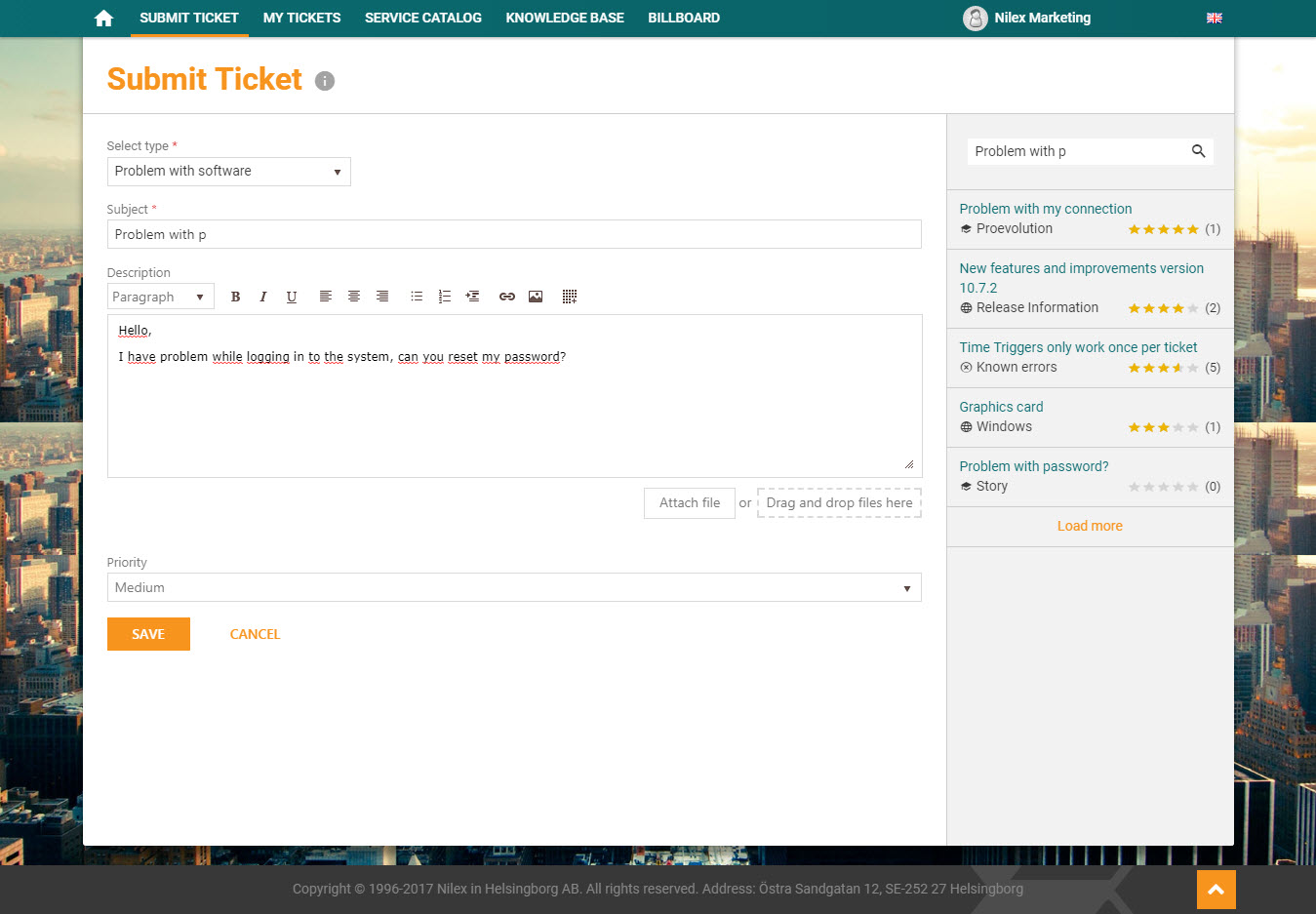 Make decisions faster
With powerful search functions, literally available at your fingertips, users are provided with the ability to find any information you've given them access to, and put it to use immediately.
While filling in a request form, if there is a matching article, it's automatically displayed on the side of the screen, which actually renders the need for an active search obsolete, though a regular search is of course available as well. This way, issues are resolved in a few clicks, saving your service desk valuable time.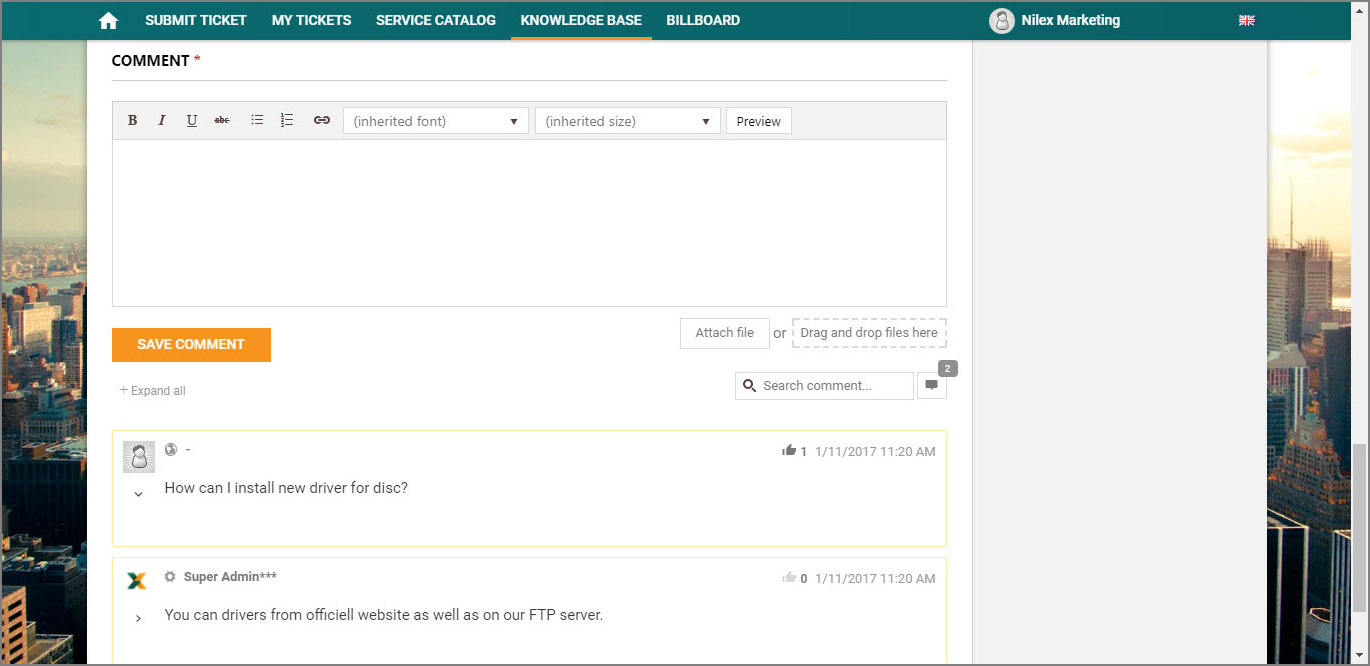 Collaboration forums
The big benefits with forums besides the obvious Agent administered Knowledge Base is the collaboration feature. This means that you can create forums where you let your customers and end-users collaborate, post questions, help each other out with or without Agent moderation.
All articles can be set to allow comments and rating, which makes collaboration fun and easy while bringing value to all of the organization and its customers.
Knowledge Base tutorial
Our goal is to keep our software solutions as simple as we can. With that in mind, we created tutorials for easier and faster learning in order to save your time and keep your efficiency on high level. Follow steps in tutotial and get ready to use function on your own.