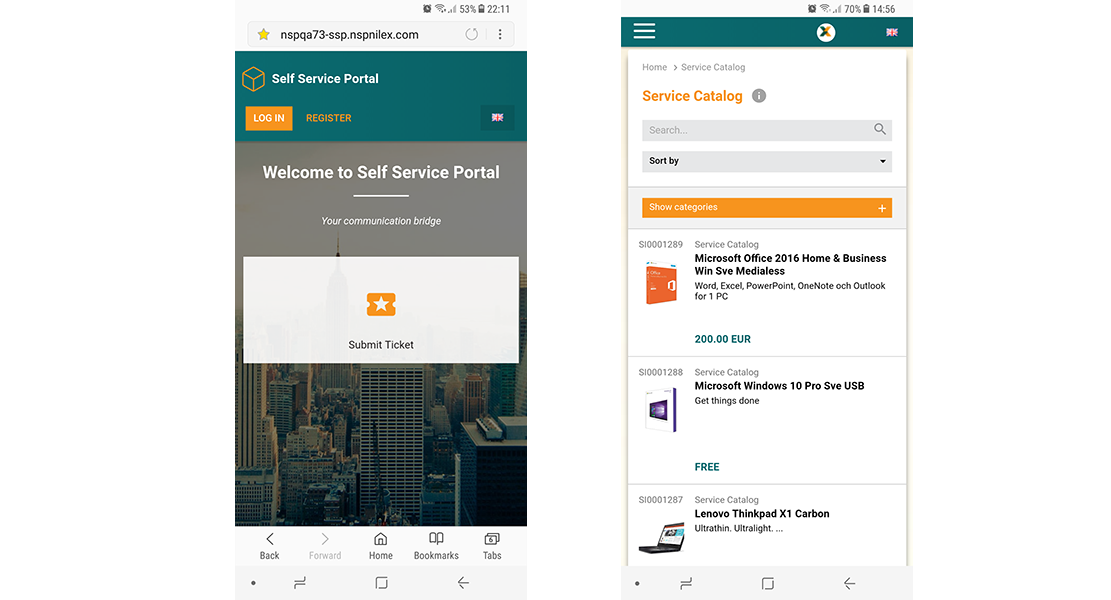 SSP on mobile phone
Nilex Self Service portal is modern, HTML5 based, user interface that fully supports responsive design which will deliver application on any screen right from mobile browser, without need for a native app. Easy and convenient solution for both agents and end users. It is compatible with all types of mobile units.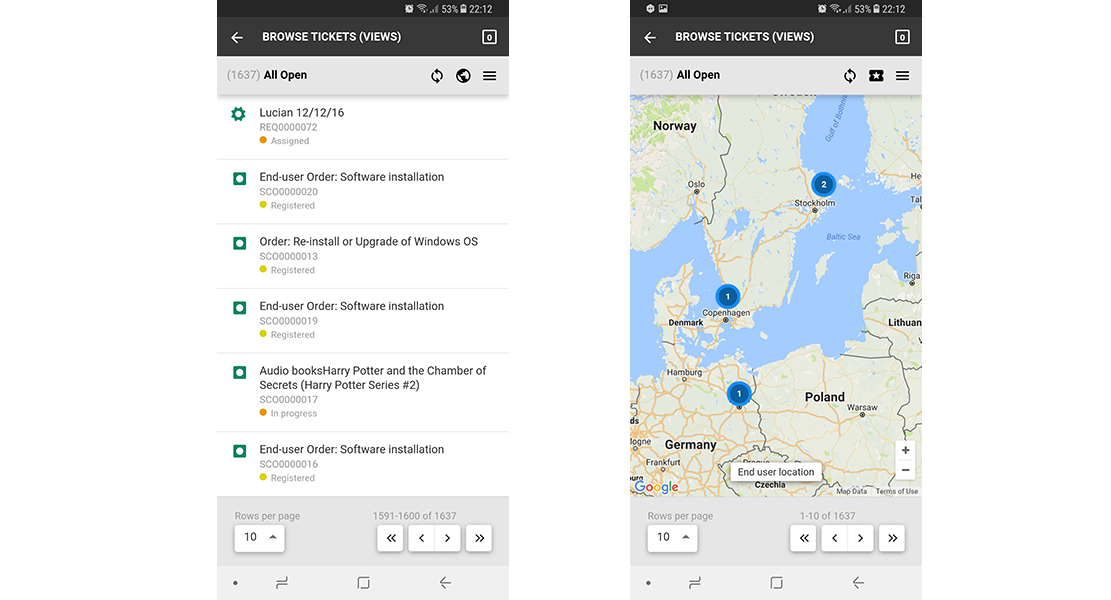 Manage tickets via mobile phone
Nilex Mobile is application for real-time handling of helpdesk tickets by a mobile unit. It makes the helpdesk functions available for those who are on the move. By using this application, you don't need to have access to your computer in order to get cases or to register new ones. You can create new tickets, search and browse for existing tickets on grid view and Google maps view, and there are many filtering criteria for ease of reference.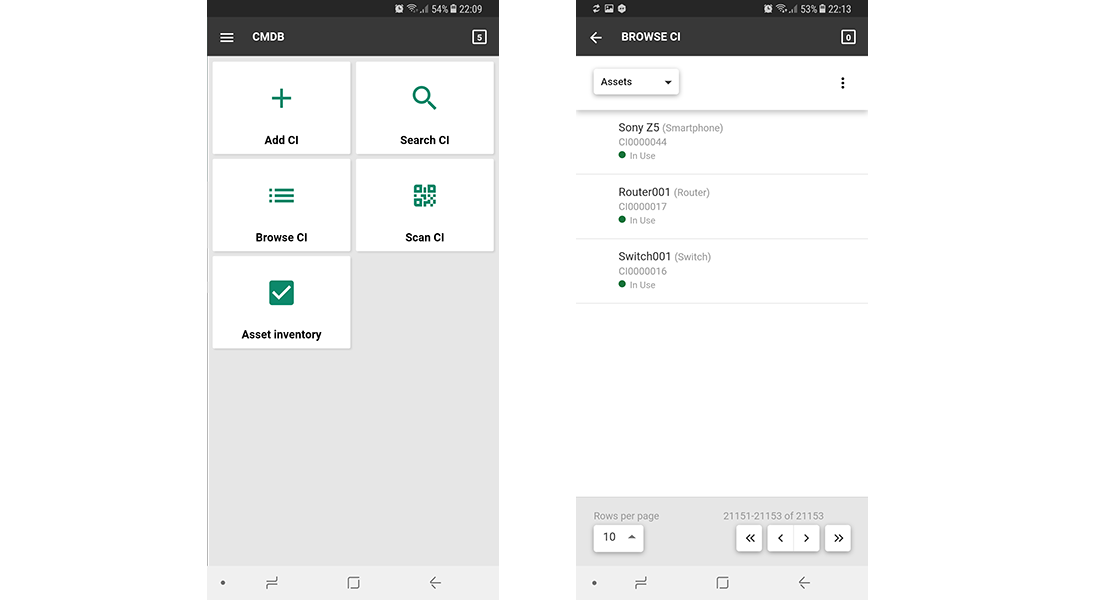 Manage your CIs on mobile phone
You can add new CIs or search and browse for existing once manually or using barcode scanning. Search and browse Cis options also offer the opportunity to facilitate search using different filters. Scan CI option helps agents be more efficient. You can add new CI by scanning code on the inventory.
Implemented options:
—
Compatible with iPhone, iPad, Android, Android Tablets, Windows Mobile