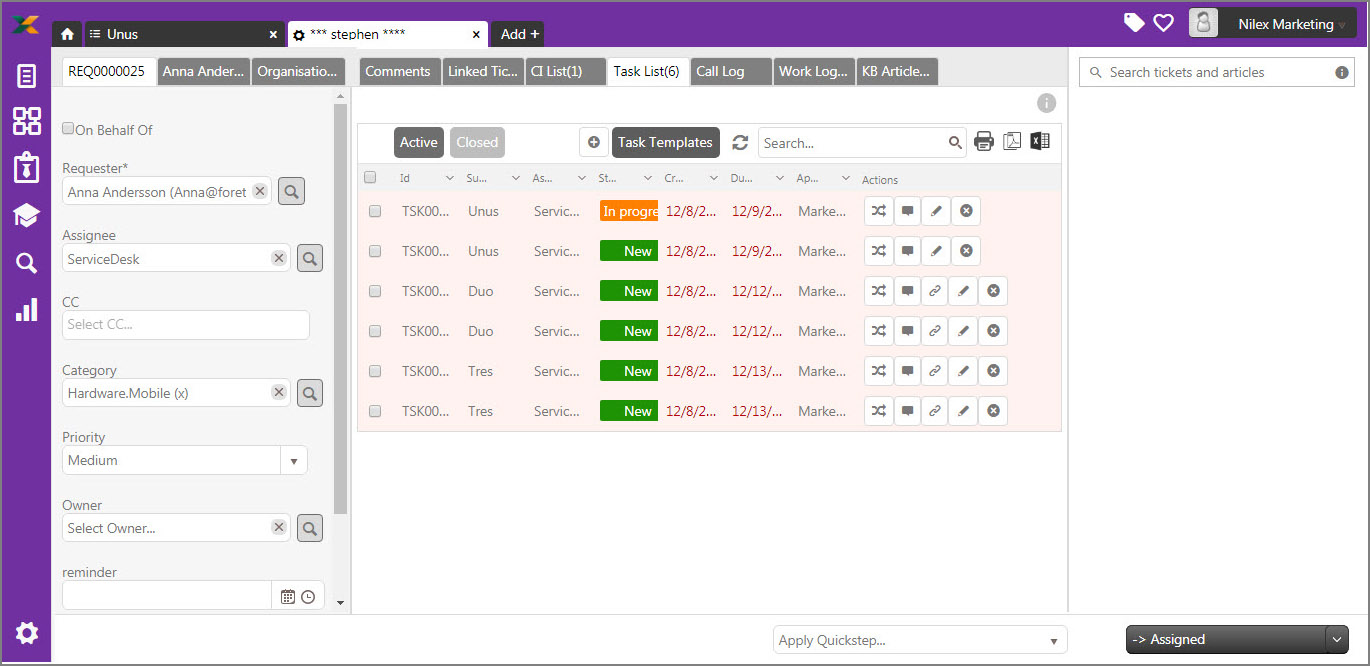 Help within solving tickets
Tasks are used to split up the work and as a result, solve tickets easier. Need for diving work can come from the complexity of the ticket or the fact that the work should be performed by different people or groups. Splitting up the work in tasks also gives you possibility to keep track of the work steps and used time for the different stages.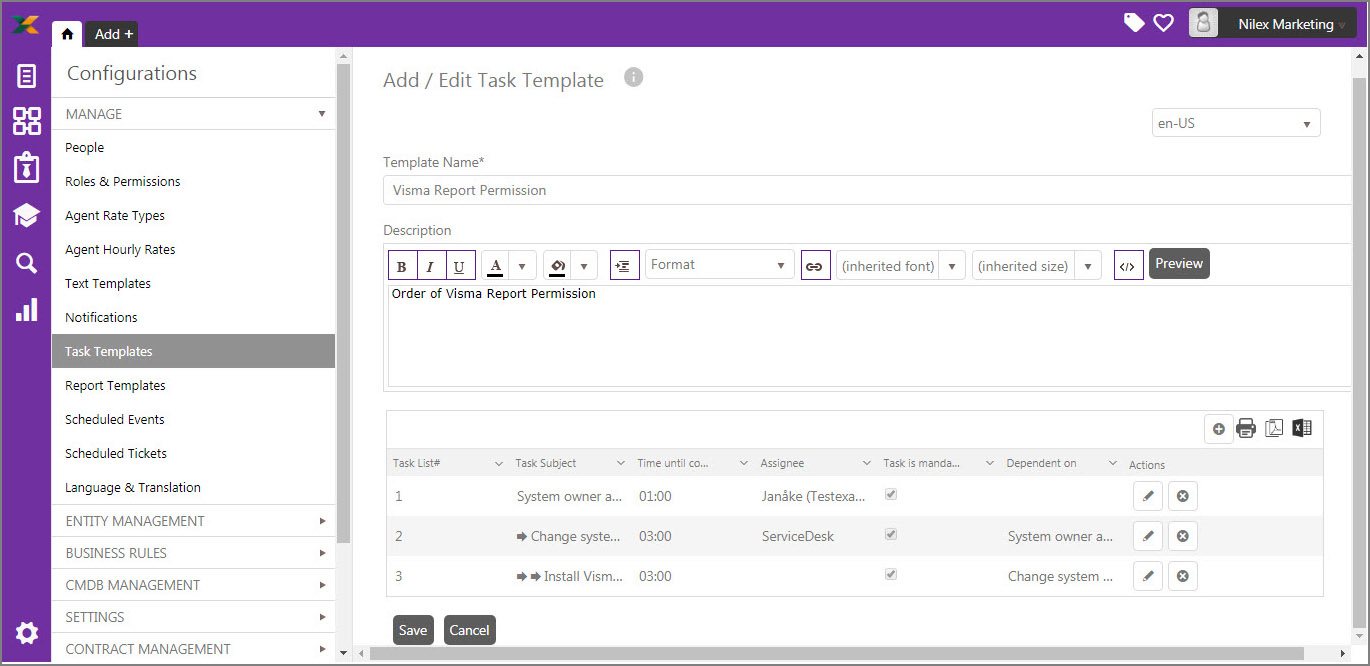 Task templates
With tasks you can keep track of steps that are needed to solve a ticket. Some types of tickets often contain the same tasks and they need to be solved in a defined order. With defined task template, you get all the work steps done very quickly, with no need to define it every time when you need to do the same type of ticket.