Service Catalog Management
Let smart service desk takes care of all your responsibilities and requests on workplace. Nilex service catalog software does exactly that – it controls all of inputs, outputs, information and services to your customers and employees. You can easily set up an approval workflow in just a few clicks.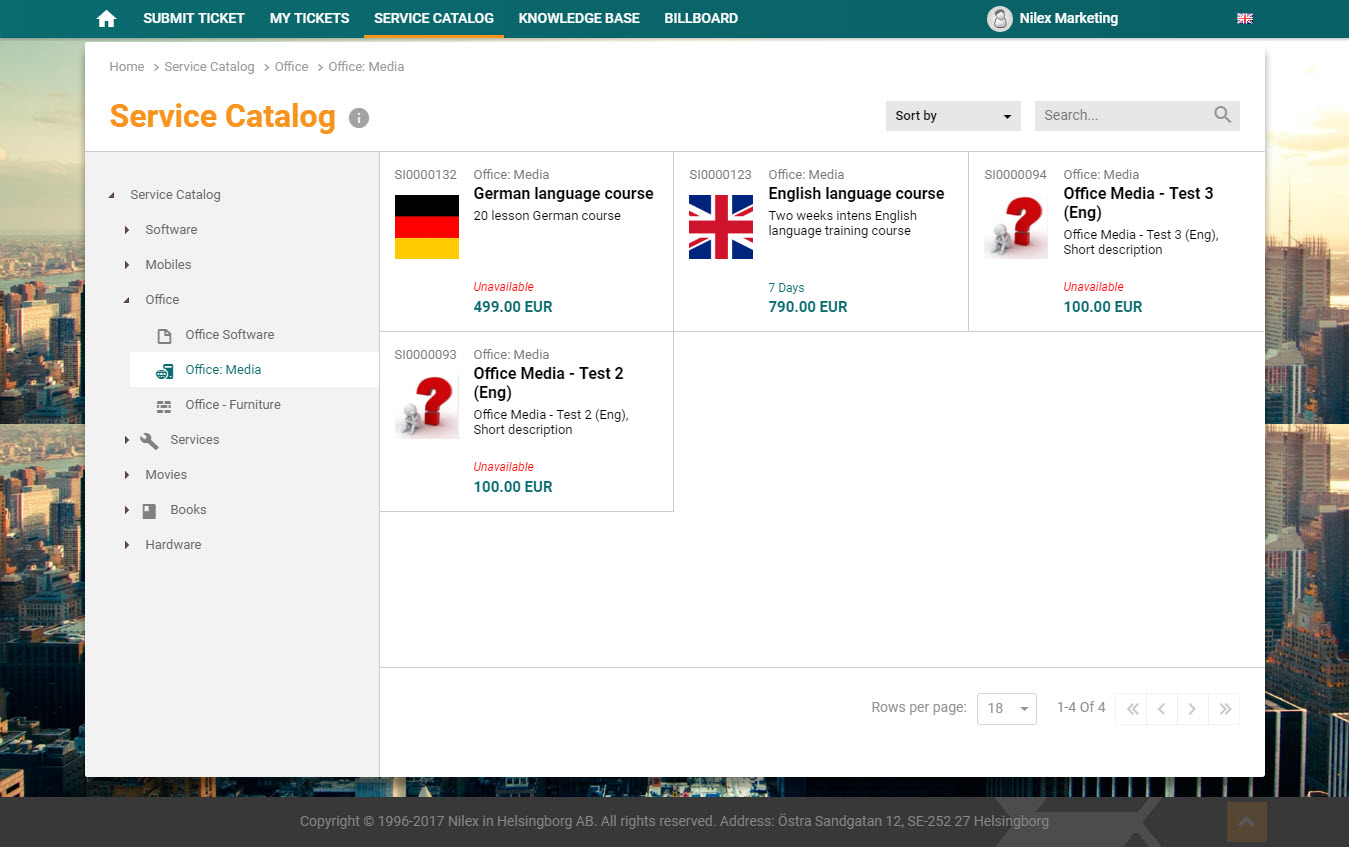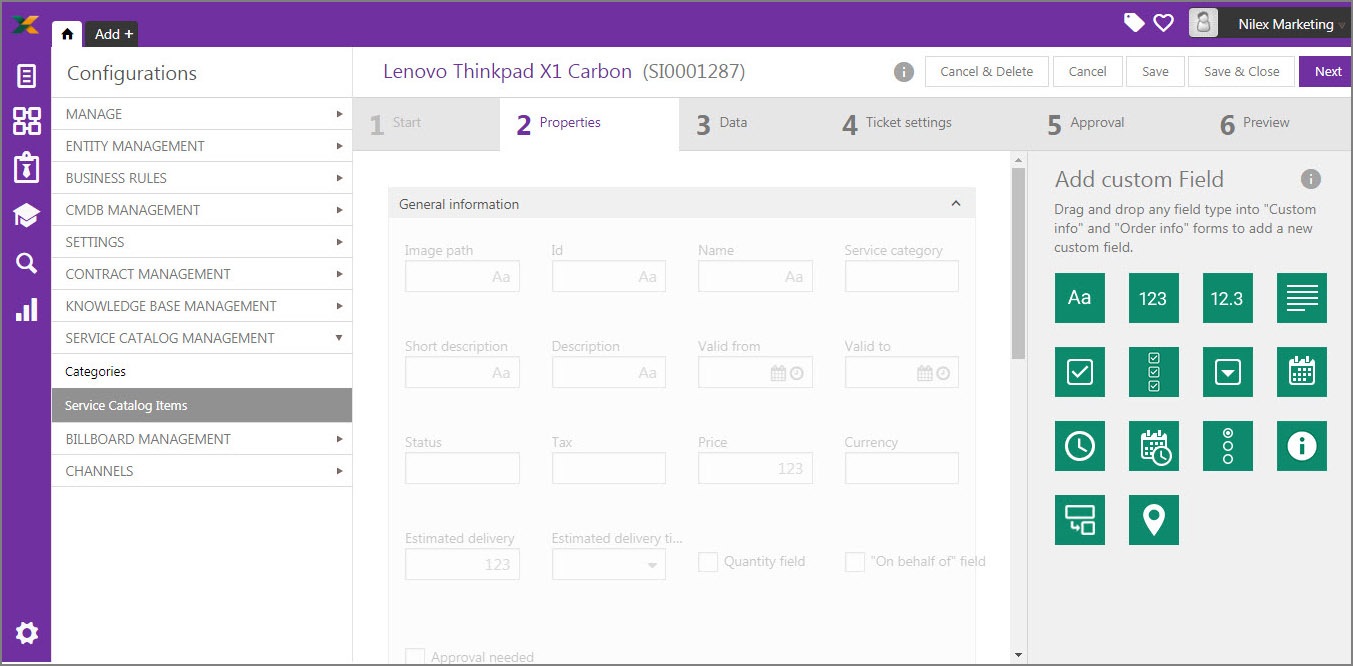 Smart and customizable model
Service Catalog gives effective and structured way to organize and display services that users of NSP app offer to their customers.
Service Catalog management will enable customers to build their own service catalog based on a strong multi-level category structure and highly customizable model. Service Catalog is the feature used exclusively in the Self Service Portal and enables end users to order Services listed in the Service Catalog.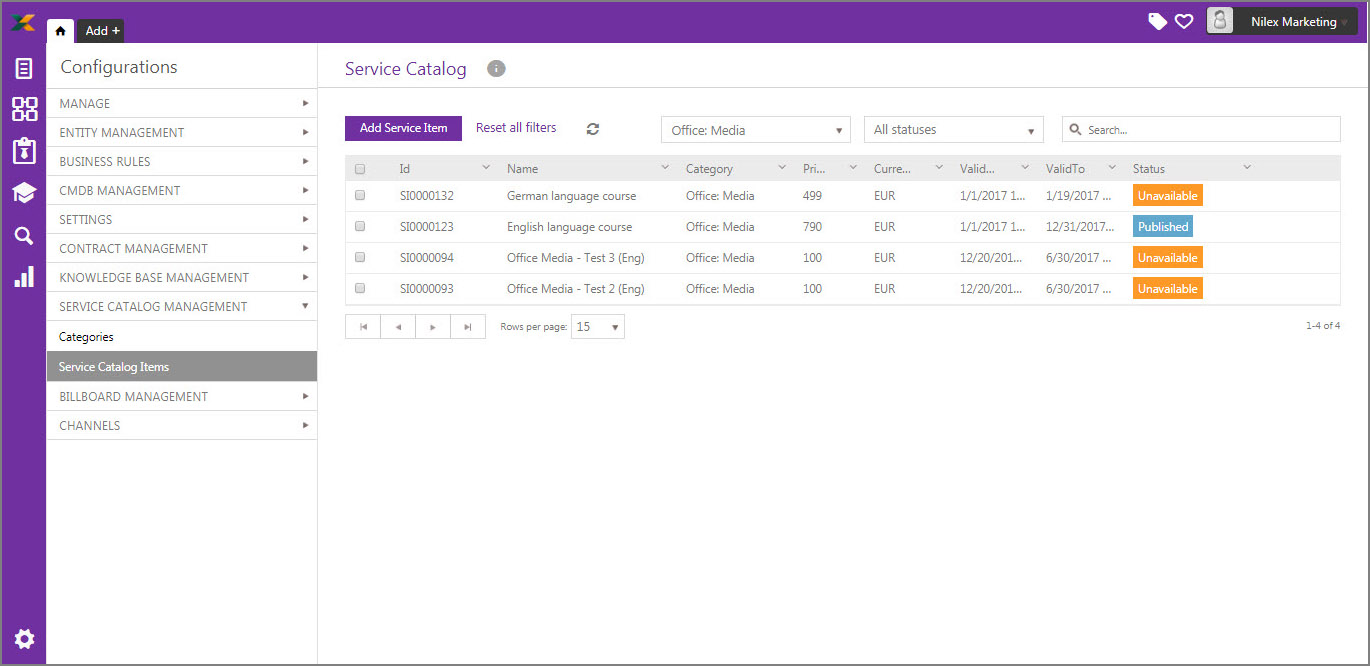 Easy to maintain
Self Service Portal provides its users to access service catalog and items related to their requirements and needs.
Service Catalog configuration and management is the feature that enables authorized user to: create, maintain and customize Service Catalog Categories and Service catalog items and maintain service catalog through the updates of the state of a SCI.
Video tutorial
Our goal is to keep our software solutions as simple as we can. With that in mind, we created tutorials for easier and faster learning in order to save your time and keep your efficiency on high level. Follow steps in tutotial and get ready to use function on your own.