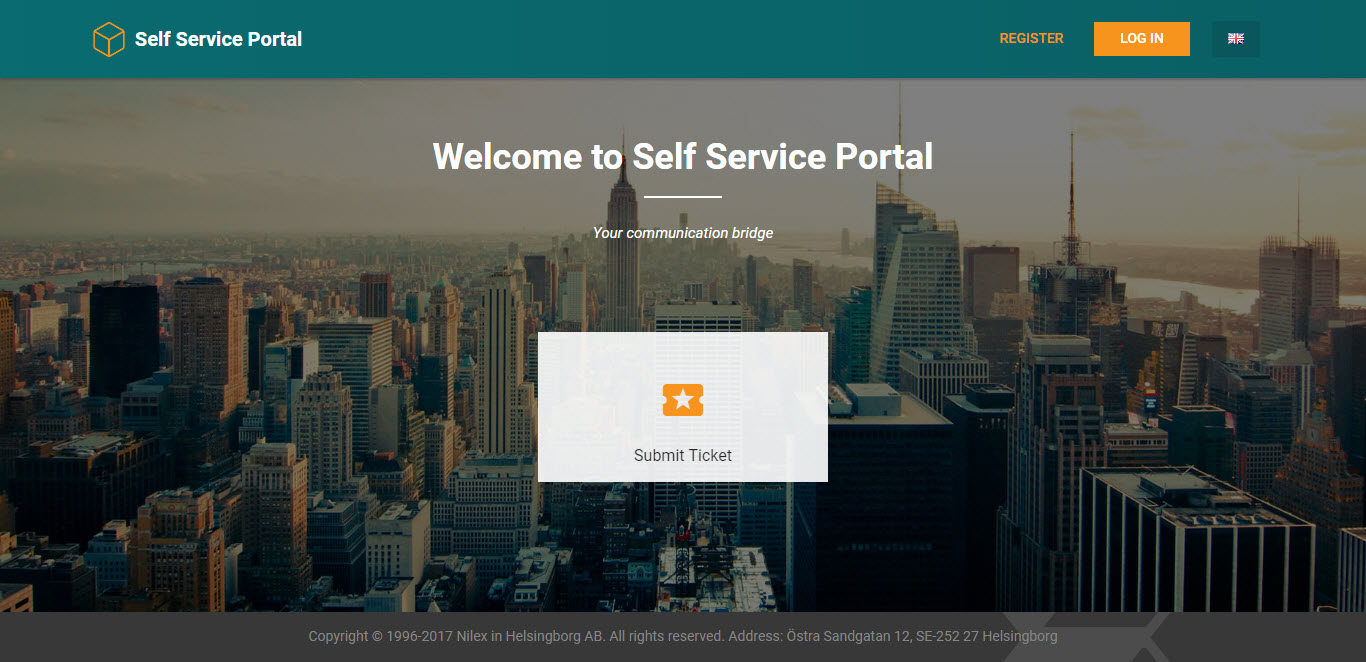 Power in SSP
Based on latest web technologies, Self Service Portal gives you full responsible approach to different devices. As the main access portal for the end users, Nilex Self Service Portal provides creating branded self-service.
Users are able to log in, check their requests, read knowledge articles and service announcements and use advanced search options. Full scalability allows theme and content customization.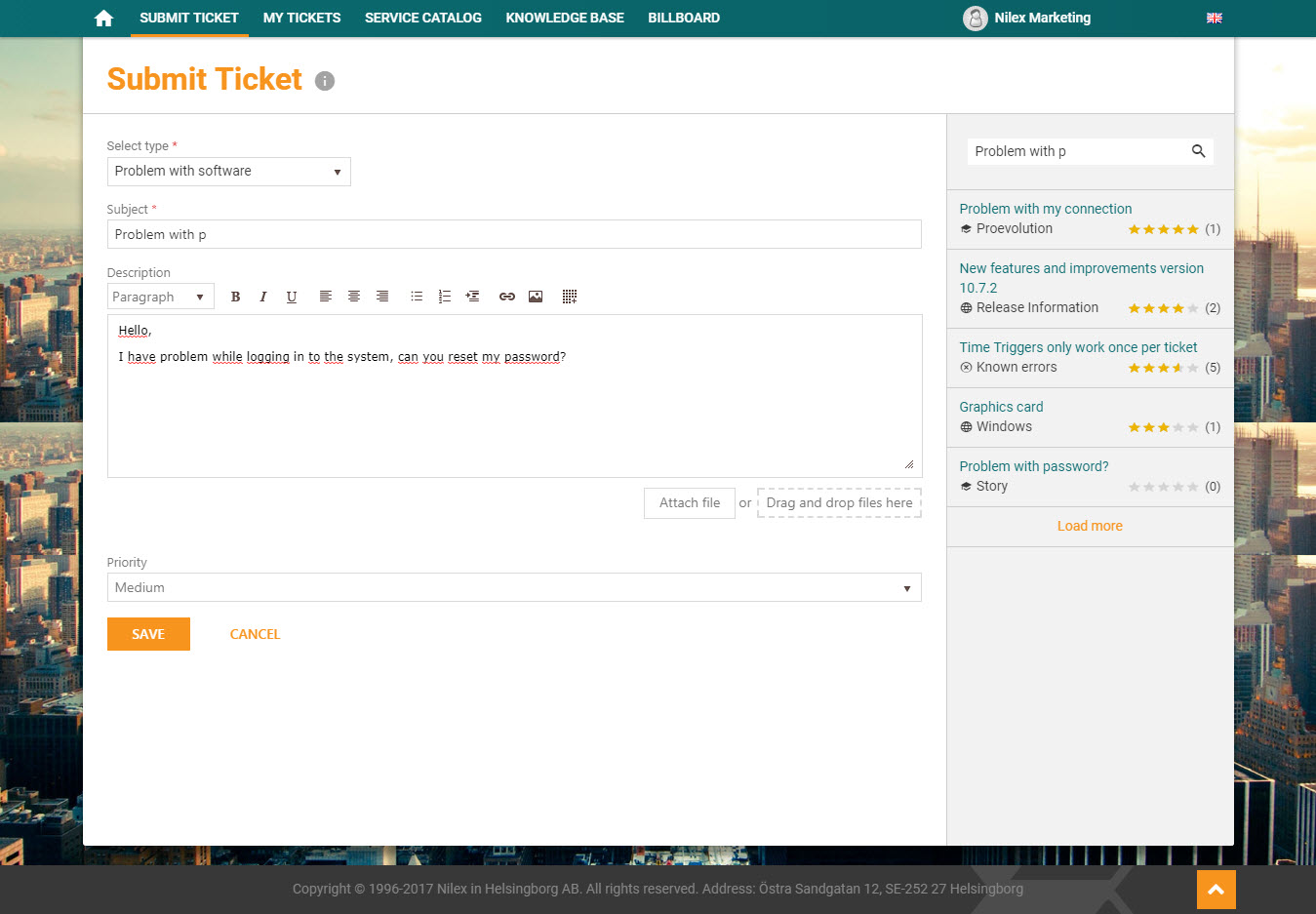 Integration with Ticket Management
Ticketing in Self Service Portal allows user to easily maintain all requests and issues. By simple entering, updating and modifying data, application gives full control of tasks, which are centralized on one place and option my cases allows displaying all the tickets in a view. View can be filtered, which is also important for easier organization and tracking information.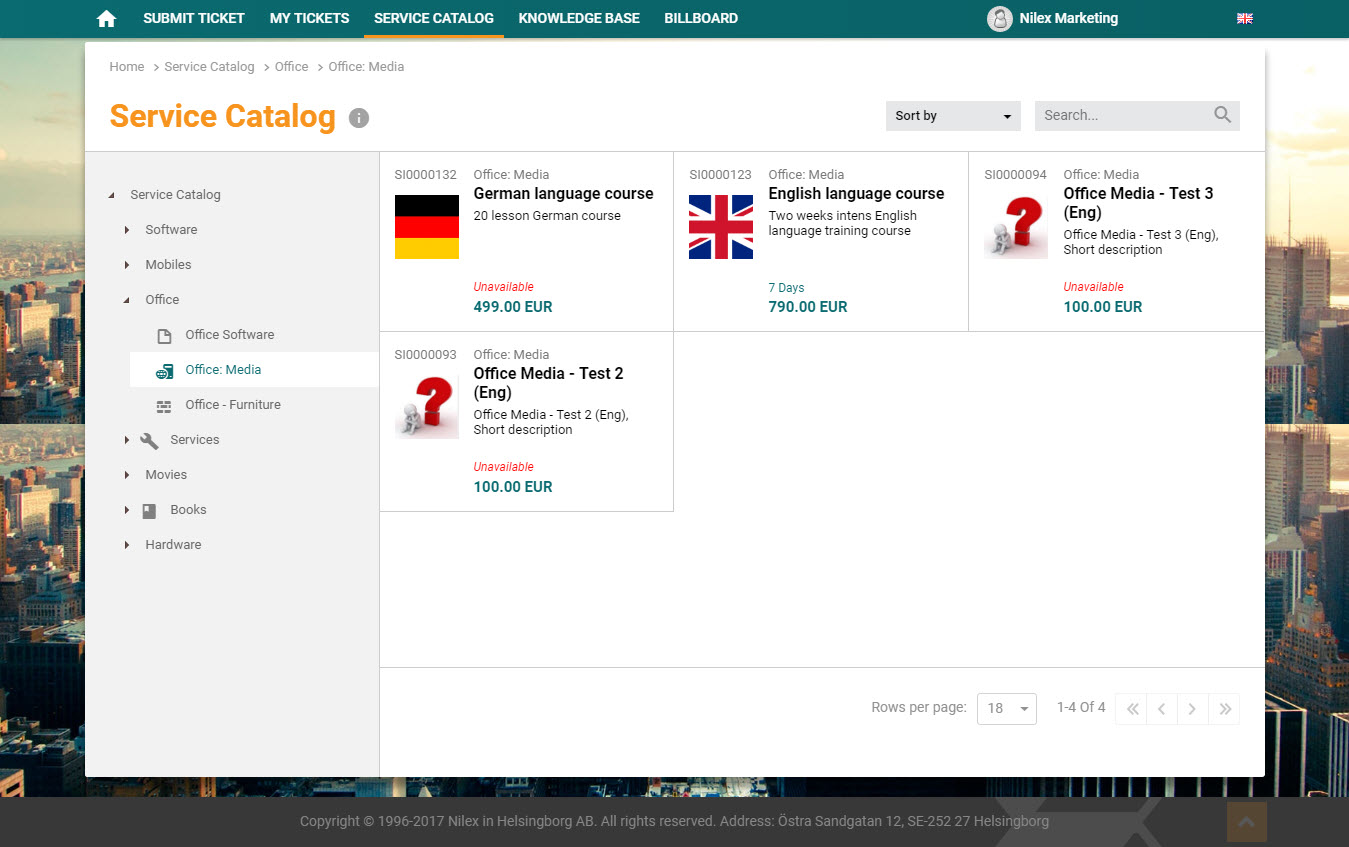 Service Catalog and web shop
Service catalog in Self Service Portal represents a list of active services offered by the service provider. The search facility in Service catalog enables you to find appropriate item for you with detailed description about the way of ordering and the related ordering options.In addition, every service request passes through business process flow.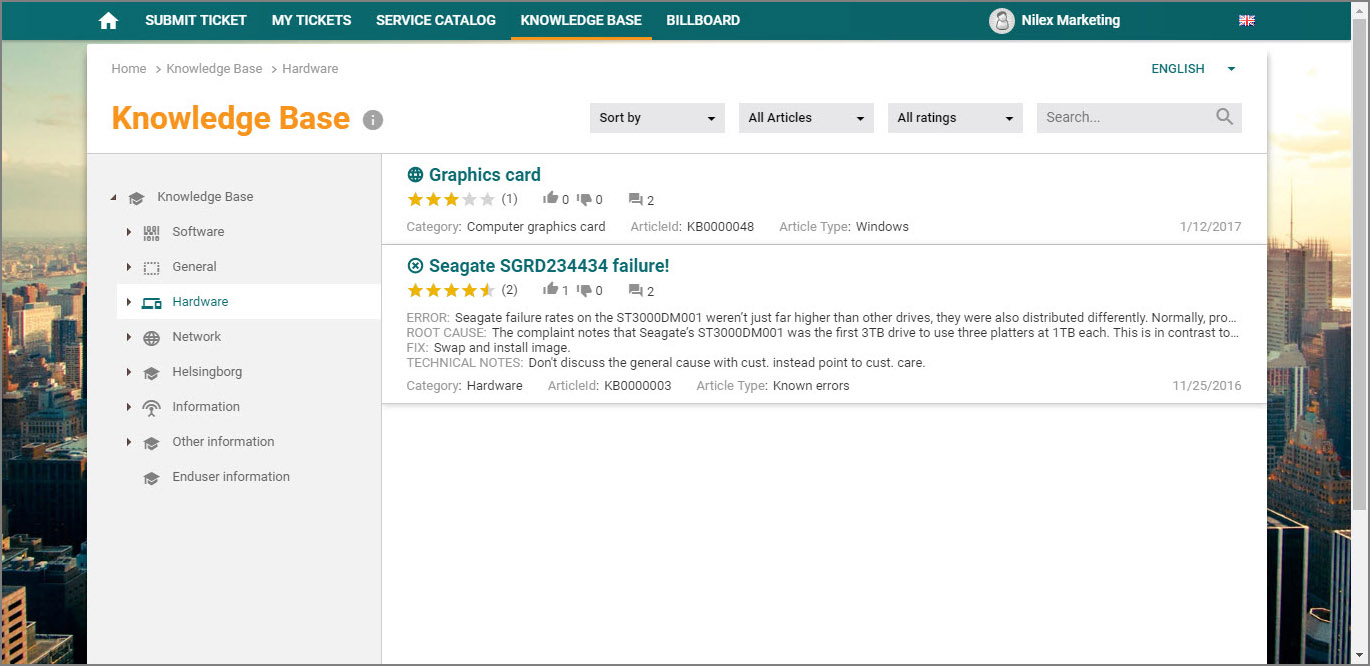 Knowledgebase within SSP
As an end-user, you are given variety of standard solutions to common questions and issues, available for problem solving.
Built knowledge base inside Nilex Self Service portal allows customers to inform themselves about an issue and find solution on their own. This function results in saving time, reduced number of tickets and happy customers overall.
Implemented options:
—
Ticket default settings