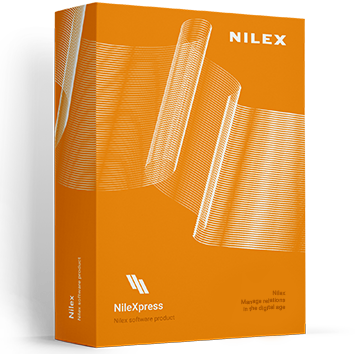 NSP has now been delivered to more than 100 customers in Sweden, Denmark, Norway, Germany, Switzerland and Poland
The Helsingborg-based company Nilex has now passed a milestone with 100 customers using their products for case management systems and web-based support. This means that over 150,000 end users in both the public and private sectors in Europe are now taking advantage of Nilex's flexible and powerful ITSM solutions, which are known as the Nilex Service Platform (NSP).
Using smart case management solutions, Nilex helps organizations and companies to digitize their business processes. The company, which has been around since 1996 and launched a client / web based Helpdesk and Inventory system as early as 1998. Five years ago, a decision was made to create a whole new platform to meet today's challenges in case management and customer support. Today, people communicate through more channels than telephone and email and to meet this challenge, Nilex Social Media was launched to handle all types of business in different industries with integration with Facebook and Twitter. The company can now celebrate the milestone with more than 100 NSP customers and over 150,000 end users. Most NSP customers are in Sweden (53), followed by Denmark (31), Norway (8) and Germany (7). Customers are also found in Poland and Switzerland. About 60 percent of customers are in the public sector, 40 percent in the private sector.
"We are seeing steady growth and are pleased that more and more people are choosing our innovative case management and customer support solutions," says Nilex CEO Kjell-Åke Nilsson. We are in a rapidly changing digital world and our products and services create great time savings - and thus cost savings - for our customers. "
More than 40 percent of municipalities in Sweden and about 30 percent of municipalities in Denmark are customers of Nilex. Sandviken municipality and Härnösand municipality are the largest municipal customers with about 300 administrators each. As far as end users in mill services are concerned, Norwegian municipalities account for the largest share, among others, Ålesund has almost 23,000 end users and Lilleström just over 20,000. about 33,000 end users.
The product most customers choose is Nilex Enterprise, a Swedish-made service desk platform that enables customers to work on the basis of ITIL processes and streamline their processes for contract management and management. The NSP version was launched at the turn of the year 2015/2016 and is continuously being developed and in the next version which will be introduced after the summer, it will include. being Chatbots, an integration with Teams and resource calendar.
About the company
Nilex is a Helsingborg-based company that creates better business operations for its customers by developing and providing flexible and simple IT solutions covering all areas of IT service management. Nilex has two sales offices in Sweden, 10 partner countries and the company is growing continuously.
We are grateful that you chose us as the ITSM provider and gave us the opportunity to grow. We hope to have the pleasure of doing business with you for many years to come.